Misfits
la mítica banda originaria de Nueva Jersyes jamas supusieron que su música sería el artífice de un nuevo genero que influenciara a cientos de agrupaciones. De la mano del death rock, el psychobilly y en ocasiones el heavy metal, te presentamos 10 bandas cuya influencia de Misfits ha sido notoria.
Calabrese
Aunque su sonido se encuentra mas orientado hacia el punk/death rock, contiene líricas que referencían directo el horror, la mitología maldita y lo paranormal aunados con una estetica que recuerda a el famoso peinado devilock creado por Jerry Only.
The Crimson Ghost
El título de la banda es un homenaje a la cinta de la cual serviría como base para que el logotipo que identificaría a Misfits por siempre: la famosa calavera. Lo que comenzo cono una banda tributo se convirtio en uno de los principales exponentes del horror punk aleman.
Bloodsucking Zombies From Outer Space
Denominados por ellos mismos como horror billy podemos encontrar un reconocimiento al cine de serie B y al comic de terror en cada tema. La canción Horror Movie Adict ejemplifica lo dicho.
Blitzkid
Considerada como la mejor banda horror punk de culto, Blitzkid antes de su separació tuvo entre sus filas al baterista Dr Chud integrante de la segunda etapa de Misfits.
Balzac
De las primeras apuestas que tuvo el sello Misfits Records, la agrupación japonesa Balzac aún se mantiene fiel a sus principíos donde el cantante Hirosuke Nishiyama ha sido el unico miembro original desde su fundación en 1992.
Plan 9
Tal vez la banda que mas se asemeja al viejo Misfits que si bien realiza temas propios es sumamente notable el reconocimiento que se demuestra en la vestimenta de Misfits a la antigua así como un homenaje en la voz hacia el cantante Glenn Danzig. Actualmente se encuentran en estado de stand by tras la muerte del vocalista Aaron Fuller.
The Other
La carta fuerte del sello FiendForce Records esta agrupación alemana con un par de discos distribuidos a nivel mundial, tiene sus inicios en la banda tributo a Misfits llamada Ghouls.
Grave Robber
Agrupación que visitó México recientemente como parte del Warning Tour, Grave Robber es una banda que ironicamente a pesar de su aspecto en vivo, forma parte del movimiento del punk cristiano.
Su música va mas orientada hacia la etapa de Misfits con Michale Graves.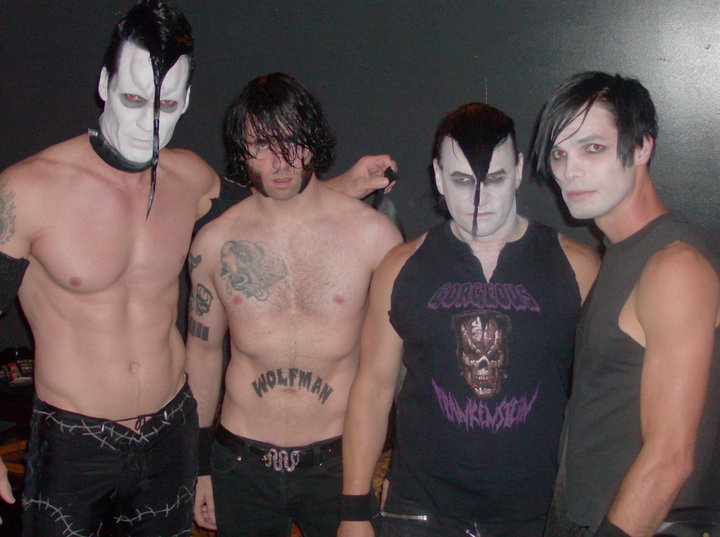 Gorgeous Frankestein
Cambiando el nombre recientemente a "Doyle" es el proyecto liderado por el Doyle ex guitarrista de Misfits y hermano de Jerry Only en cuyas filas han pasado músicos como Arglye Goolsb, Dr Chud, Michale Graves entro otros. Su nuevo disco titulado Abominator fue producido por Gleen Danzig a quien actualmente acompaña en sus giras versionando temas de Misfits.
Misfats
Despedimos la nota con algo de humor. Misfats es una banda formada por integrantes de talla corpulenta los cuales fusionan la parte musical de los temas de Misfits con letras que hablan de comida, dietas y gordura como Hungry Moments, 20 Pies, Mommy Can I Go Out Grill Tonight entre otros.
Conoces alguna otra banda, compatela aquí.